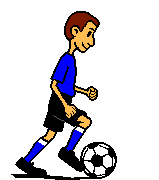 Please check our Events Calendar
for upcoming important dates
Online registration for
Fall Season
will start on August 17 2015
ooo

PayPl201
If you have any questions or concerns,
contact your division coordinator under
"Contact Us"
* 1 in 3 women and 1 in 5 men have reported that they were sexually abused before the age of 18.
* 95% of sexual abuse is preventable through education and awareness.
* This issue affects every community.
Calling all parents: Join the Cooper City community and the Lauren's Kids foundation for an evening of hope, healing and education in the wake of the child sexual abuse case unfolding in our backyard. Alongside survivor and advocate Lauren Book, Cooper City will begin shining light in dark places to promote hope & healing for all affected, and educate parents and community members on signs of abuse and prevention strategies for families.
Thursday, July 30th @ 7:30 p.m.
Cooper City High School
9401 Stirling Road
Cooper City, FL 33328
Please join us in our efforts to keep our children safe!
For more information about this important community event please call 954-434-4300 #224